Subscribe: Omny | Spotify | iTunes| YouTube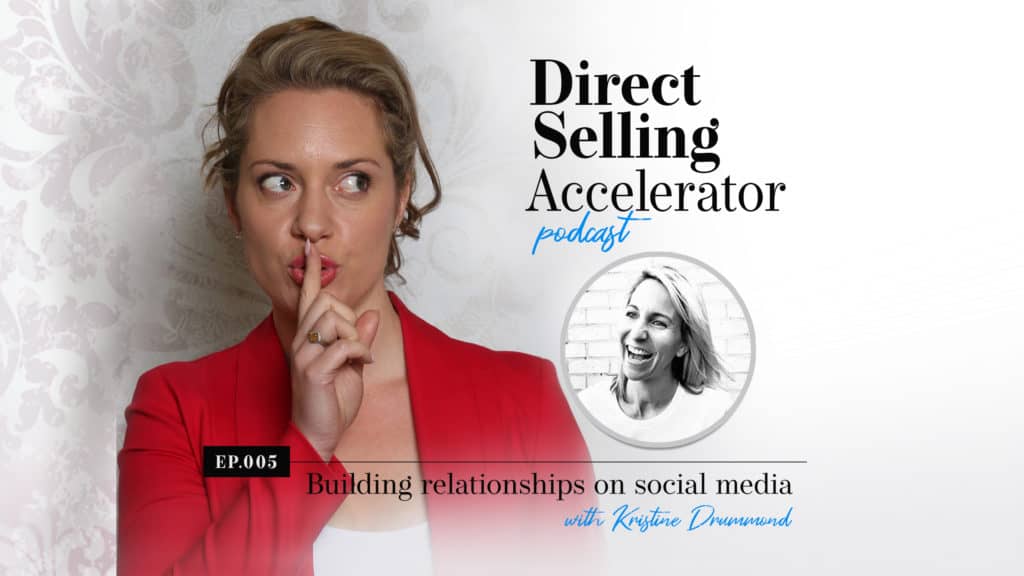 Business can become too "business-y" that sometimes, you forget to resonate with your clients. It may be a business relationship, but at the end of the day, it is still a relationship. If you want your business to grow and be fruitful then being able to connect with your clients is key.
Most distributors focus on selling the products, but have you thought about putting yourself out there for your clients to get to know you and appreciate what you can give?

In this episode, Kristine Drummond tells us about growing her business primarily through relationship building and how she uses social media to love on people. We also got to talking about personal development and working on yourself, valuing yourself, and her super cool new hobby!
If you're ready to stop copying other people and stop overthinking social media, then this episode is right for you!
We'll be talking about:
Kristine's growth journey 

How personal development affected her social media 

Leveraging social media and loving on people

Building relationships to grow her business

Being a maniac and connecting through rollerblading

Getting rid of the mummy guilt of earning money

How Kristine uses her personal profile and business page
About Our Guest:
Kristine Drummond is a proud and dedicated Network Marketer who believes that this profession can unlock people's true potential and empower them to live a more inspired life.
Since starting her MLM journey in 2012, Kristine has reached the top position in her company, is a six figure earner and has been recognised as a company leader in Australia and internationally. Her commitment to changing lives and inspiring her team to be out loud and proud about this career choice whilst bringing fun and energy to everything she does is what makes her unique.
It's Kristine's mission in life to leave a legacy for her children by demonstrating the importance of following your dreams so it gives them permission to do the same.
You can connect with Kristine on Facebook or LinkedIn.
Resource Links:
Connect with Direct Selling Accelerator: 
If you liked this episode, please don't forget to subscribe, tune in, and share this podcast.